Water, Water Everywhere!
Summer is heating up in Prospect Park, and with plenty of water-filled fun, it is the perfect place to cool off. At the LeFrak Center at Lakeside, boat rentals will make their maiden voyage this month. Enjoy a serene afternoon exploring Brooklyn's only lake and take in scenic views of the White Levy Esplanade and Chaim Baier Music Island. Rather explore the Lake from afar? The LeFrak Center will also offer bike rentals for a loop around the Park's south end.
Is water play more your family's speed? In addition to the great water features located in the Park's playgrounds, there's a new place for children to soak up the summer fun. Open seven days a week, the new Splash Pad at the LeFrak Center at Lakeside has more than 40 sprays to cool down on a hot day. Before cooling off, work up a sweat roller skating around the covered rink, with new programs this summer including Toddler Tuesdays. Afterwards, enjoy some frozen treats from the LeFrak Center's Bluestone Café and take in the park views and lake breeze.
On Saturday and Sunday afternoons, families can also enjoy the Pop-Up Audubon Macy's Fishing Clinics at the White Levy Esplanade at Lakeside and across the Lake at Wellhouse Drive. This family-friendly clinic will teach children how to tie a fishing knot, cast a line, and even collect their own bait.
Brooklyn Woman Lives with Mother's Skeletal Remains for Years
By Steve Helling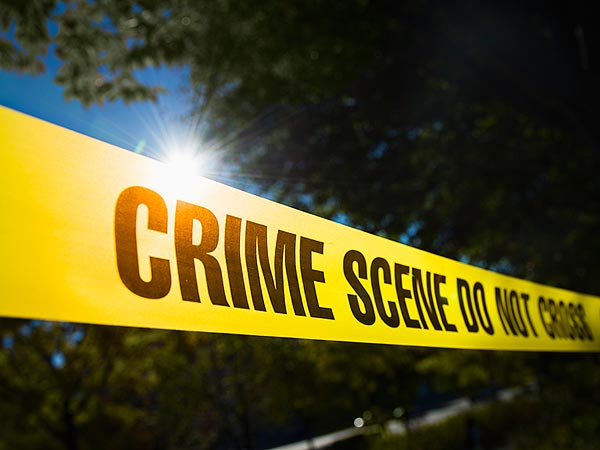 Getty
It's unclear what really went on behind the locked door of apartment 5-B in a building in Brooklyn's Borough Park. The 28-year-old resident, Chava Stirn, largely kept to herself and rarely left the apartment. Through the windows, neighbors saw trash piling up. Some neighbors detected an odd smell, while others never noticed a thing.
But the strange situation took a macabre turn last week when the building's superintendent tried to gain access to the apartment to fix a leak. According to police, Stirn refused to open the door. Eventually, when emergency workers knocked it down, they found a startling scene: a disheveled young woman sitting on a chair, surrounded by piles of garbage.
And then, in the kitchen, they made a gruesome discovery: the skeletal remains of 61-year-old Susie Rosenthal, Stirn's mother. She had been dead a long time – police estimate between one and three years.
"It's a scene right out of Psycho," a law-enforcement source told the New York Post. "This is one of the weirdest cases I've ever seen. She may have been living there with the mom's remains for two or three years. It's a horrible scene."
The newspaper also reports that Stirn would often dress like her deceased mother, wearing the same black outfit and shoes that Rosenthal was wearing when she died.
The only visitor was Rosenthal's sister, who never entered the apartment. "She brought meals for them once a day and left it in front of the door and they'd take it in," Mayer Berger, a spokesman for a burial service, told the New York Daily News.
Police confirm to PEOPLE that Stirn is undergoing psychiatric evaluation while crews clean up the apartment. "All I can say is that we're taking it seriously," says a source at the Brooklyn Police 66th precinct. "It's a very sad situation."Origia Post: http://www.people.com/article/real-life-psycho-woman-keeps-mothers-skeletal-remains
NYPD Tells Brooklyn Officers To Continue Making Low-Level Drug Arrests DA Has Stated He Won't Prosecute
New York's finest, formerly Mayor Bloomberg's Personal Army, has decided it's going to do things its own way, even if it means generating truly meaningless arrests.
The NYPD is telling its officers to keep making the lower-level marijuana busts that they had been, despite a recent memo from Brooklyn DA Kenneth Thompson that his office would no longer prosecute such cases…
Yes, no one tells the NYPD what to do, not even the District Attorney. The NYPD's memo — one that plainly states it will arrest people who will never be prosecuted — is required reading for Brooklyn precincts for the next 10 days, just to ensure those police officers understand their workday will contain a certain amount of deliberate futility.
On one hand, the memo does contain a good point — law enforcement should be consistent across all of New York's boroughs. On the other hand, it plainly states that the NYPD is more interested in generating paperwork and empty arrest statistics than approaching the DA's announcement in a more reasonable fashion.
Here's what DA Thompson was hoping to accomplish with his decision to not pursue low-level drug offenders.
The move was intended to "make better use of limited law enforcement resources and to prevent offenders – who are disproportionately young men of color – from being saddled with a criminal record for a minor, non-violent offense," according to a statement.
This could have been seen as an indication of where the department should head — towards a more reasonable stance on drug enforcement. Instead, it's been viewed as "inconsistency" and responded to with all the obstinance the department is famous for.
DA Thompson's order really doesn't eliminate that many possession arrests. His memo stated that those smoking in public (especially around children), 16-17-year-old offenders (who will be placed into a diversion program) and people with existing criminal records will still be prosecuted. This just leaves mainly the truly harmless: recreational users.
But the War on Drugs is every bit as essential to the NYPD as the War on Terror, and the NYPD (with new chief Bill Bratton's blessing) will continue to make meaningless arrests — arrests made even more meaningless by DA Thompson's announcement.
If nothing else, this ensures the sort of job security that's usually only touted in sarcastic tones by the deeply cynical. According to the New York Times, arresting recreational users is full-time work for Brooklyn cops.
Over the past 15 years, marijuana arrests in New York have soared, partly because a rising number of stop-and-frisk encounters led to searches of people's pockets.

There were 8,150 cases in Brooklyn in which the top count was a minor marijuana possession charge in the year ending June 30, according to the memo on Tuesday. Marijuana arrests have decreased during the first six months of this year, compared with the same period in 2013.
That decrease in marijuana arrests is directly related to the decline in stop-and-frisk encounters after a court decision and a new city law curbed this controversial program. It's quite obviously not (the NYPD's directive confirms it) the result of the NYPD shifting its focus to more serious criminal activity.
There's hardly anything more ridiculous than deploying law enforcement officers — with all their expertise and training — to bust users of a drug that has been legalized in two states for recreational use and in a host of other states for medical use. There's nothing more ridiculous than sending officers out to bust recreational users and serve them up to a DA who's just going to let them go — and one that specifically told the department he would not prosecute. Original Post: https://www.techdirt.com/articles/20140712/22295127864/nypd-tells-brooklyn-officers-to-continue-making-low-level-drug-arrests-da-has-stated-he-wont-prosecute.shtml
Here's What You Can Buy At Brooklyn's Superhero Supply Co. – And How The Store Is Secretly Saving The World
The Brooklyn Superhero Supply Co. promises all aspiring heroes passing its storefront that it can help with a "nemesis problem" with its "full capery" and "special programs for telepaths." A small chalkboard advertises products like a grappling hook or X-Ray vision powder.Some people don't know what to make of it. When we visited recently, a young couple walked in and smiled at the displayed superhero gear. After eyeing an air cannon, picking up a villain net, and taking photos with the Rilling Brand Mind Reader, they asked the employee tending the store what many visitors wonder: "What is all this?"
Besides being a place to gather items for a homemade superhero costume, the Brooklyn Superhero Supply Co. is part of best-selling author Dave Eggers' 826 National, a nonprofit that uses wacky stores like this one, the original Pirate Store in San Francisco, the Greater Boston Bigfoot Research Institute, and others to mask full-fledged tutoring centers.
Behind a secret door in the Superhero Supply Co. is a spacious learning center where students ages 6 to 18 participate in creative writing programs and get homework help. Even though the company's main purpose is education, as part of the 826 network, it is not a typical nonprofit.
"We want people to get lost in the idea of a superhero store," says store manager Chris Molnar. "We don't want to beat them over the head with our programs. We want to keep the magic."
By adding a level of mystery and fun to the nonprofit model, Molnar explains, the store draws in potential students and volunteers intrigued by a superhero supply company and manages to make seeing a tutor a fun experience for kids.
Continued on: http://www.businessinsider.in/Heres-What-You-Can-Buy-At-Brooklyns-Superhero-Supply-Co–And-How-The-Store-Is-Secretly-Saving-The-World/articleshow/38503006.cms
"Out of the Box & Over a Barrel" – July 12,13,19 & 20 at 3 pm. Adults $13, kids $10. Red Hook, Brooklyn.
"Out of the Box & Over a Barrel" – July 12,13,19 & 20 at 3 pm, Red Hook. Advance Tickets here or type "Waterfront" into the www.smarttix.com. Adults $13, kids $10. Tickets at the door: Adults $15, kids $12.
This year, the floating home of the Waterfront Museum turns 100 years old. The vessel, the Lehigh Valley No. 79 is the only one of its kind still afloat in NY harbor and is listed on the National Register of Historic Places.
By following her 100-year history, the saga of commerce, transportation and the lives of the people of the working harbor unfold. Along the "Water Belt Line," barges, (called lighters) and tugboats were the only link between ships and railways, moving goods across the harbor.
"Out of the Box" tells the story of this bustling era in NYC history before bridges and tunnels.  Based on true stories using maps, models, and puppets, this multi-discipline show aims to entertain and enlighten audiences about what this last-surviving wooden barge carried and the families and captains who lived on them.
Maritime scholars and almost a dozen old-timers and their oral histories add historical accuracy to the project. The leaders of "Out of the Box" are Deborah Kauffman, a physical actor and puppeteer, Stephen Kaplin director and puppeteer, Alma Sheppard-Matsuo, puppeteer and David Sharps, captain of Lehigh Valley #79 and a former entertainer aboard cruise ships.  The project is funded in part by the NY Council for the Humanities and the Brooklyn Arts Council NYSCA Regrant Program.
Pier 2 Roller Rink Opening Celebration
Celebrate the opening of the Pier 2 Roller Rink! On Friday, July 11 from 3 to 6 pm, enjoy FREE admission to Brooklyn Bridge Park's newest addition: a full-size roller skating rink at the recently opened Pier 2.
The rink, operated by New York Skating, LLC, has hockey boards running the perimeter, multiple entrances and player boxes, and will provide opportunities for roller and in-line skating, roller hockey and roller derby.
The operators, who were selected last year as a result of an RFP process, will rent skating equipment and manage the rink schedule to allow for a mix of public skate time, recreational league play, and special events including free skate sessions on Mondays and Fridays from 3 to 6 pm, and Sundays from 10 am to noon.
In addition to the rink, Pier 2 features five acres of active recreation courts for basketball, handball, and bocce, swings, picnic tables, half an acre of play turf, restrooms and fitness equipment.
Much of the amenities are covered by the pier's original storage shed structure to provide shading and rain shelter.
This new addition was unveiled in May, along with the Pier 4 Beach, an accessible area for non-motorized boat launching and educational boating programs.
Brooklyn's Museum of Death: Inside Morbid Anatomy's House of Intriguing Horrors
From death masks to Mexican saints, human hair to a mummified cat's head, the newly-opened Museum of Morbid Anatomy aims to demystify death—with a planned bar on the roof.
She's known as the Mona Lisa of death masks.
In the 1880s, the body of an unknown young woman was found floating in the Paris waterway. Her face was cast into a plaster mold, preserving her shy smile for posterity. This was a traditional practice of those days, but the peaceful look on her resting features so captivated the French public that her death mask was mass-produced and soon hung in well-furnished parlors across the country.
And now one adorns a corner wall in Brooklyn. At the new Morbid Anatomy Museum and Library, a mold of the young woman, dubbed L'Inconnue de la Seine ("The Unknown Woman of the Seine"), shares display space with spirit photography, elaborate wreaths made from human hair, and other paraphernalia of grief in its inaugural exhibit: The Art of Mourning.
Continued: http://www.thedailybeast.com/articles/2014/07/10/brooklyn-s-museum-of-death-inside-morbid-anatomy-s-house-of-intriguing-horrors.html
MORBID ANATOMY MUSEUM 424A Third Avenue, at Seventh Street, Gowanus, Brooklyn.
My Brooklyn, Then and Now
The floor-to-ceiling windows provided a panoramic view of Manhattan. But I was more interested in the foreground, below me — Brooklyn.
New concrete-and-glass apartment buildings hitched up against the water near East River and Bushwick Inlet Parks. A group of people — they looked young, but it was too far to be sure — stood talking and smoking beneath the red neon sign of the Kent Ale House. Rows of silvery and green trucks waiting to be filled from the rusted tanks of Bayside oil gave way to the brick warehouses of Williamsburg, and then the rowhouses of Greenpoint.
We were staying in the Wythe Hotel in a room that was a perfectly distilled essence of what Brooklyn has come to represent: stylish yet relaxed, ironically embracing its industrial roots, with reclaimed wood ceilings, a minibar of indigenous boozes (Kings County bourbon, Van Brunt Due North Rum) and snacks (Mast Brothers Chocolate, Kings County Jerky), and one wall covered in Flavor Paper wallpaper, also locally sourced, as they say. I can't usually identify wallpaper brands, but I knew this stuff, because my wife and I had wanted to use another design for our tiny vestibule before deciding that paying for college for our children was more important.
I've lived in Brooklyn for 44 years, but this was the first night I'd spent in a hotel there. I wanted to know: What does it feel like to be one of the thousands of tourists who now flock to my home borough?
When I was growing up, the only hotels in Brooklyn were those like the Plaza Hotel around the corner from us in Park Slope, with its hourly rates and cars double-parked outside; from the sidewalk you could see the plexiglass window over the front desk, and the johns with their wallets open.
Making a reservation at the Wythe had been a different experience.
"We need you to sign a waiver saying you won't have any other people in your room," the young woman had said after I gave her my credit card number.
"A waiver?"
"The rooms are so nice that things can get crazy. We need to make sure you don't have any parties."
I agreed to this prerequisite.
Now we were looking at the view. "I want to live here," my daughter said.
A few weeks earlier we'd had Mother's Day dinner at Frost, an old-school Italian restaurant, also in Williamsburg. The place was packed. It hadn't changed much over the years beyond the fact that the crushed-red-velvet walls were painted yellow. The waiters were still unfailingly attentive in their red jackets; the seafood cooked perfectly, tasting of the sea but not fishy; the generous antipasti drenched in snappy vinaigrette. There wasn't nearly as much male facial hair as we'd see at the Wythe — in fact, there wasn't any — though there was a lady with a blond beehive so high it blocked out the sun, or at least the view of sunset-tinted, vinyl-sided rowhouses outside the windows.